Lunch
Lunch
Lunch
Lunch that's a rank above the rest
There's good reason that lunch at the pomme d'Adam is so well loved by our guests,
including our business customers.
Let yourself be delighted by our variety-rich menu.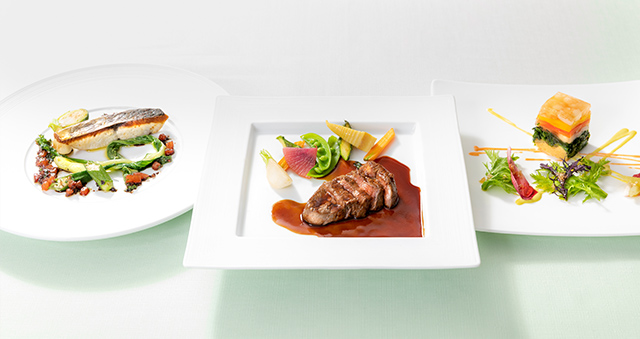 For lunchtimes to remember
Our colorful dishes not only taste delicious,
but with beautiful presentation, they're very easy on the eye too.
Whether you're eating alone or with a group of work associates, lunch at the pomme d'Adam will leave you utterly satisfied.
Precious moments with pomme d'Adam
A spacious ambience in which to enjoy special times.
Guests can also use our private rooms and open-air terrace.