pomme d'Adam
pomme d'Adam
8F The French restaurant
"pomme d'Adam"
Exquisite dishes to savor
Our in-hotel French restaurant takes its name from the French for "Adam's apple".
Enjoy traditional continental cuisine crafted by top-ranking Japanese chefs.
Precious moments with pomme d'Adam
A spacious ambience in which to enjoy special times.
Guests can also use our private rooms and open-air terrace.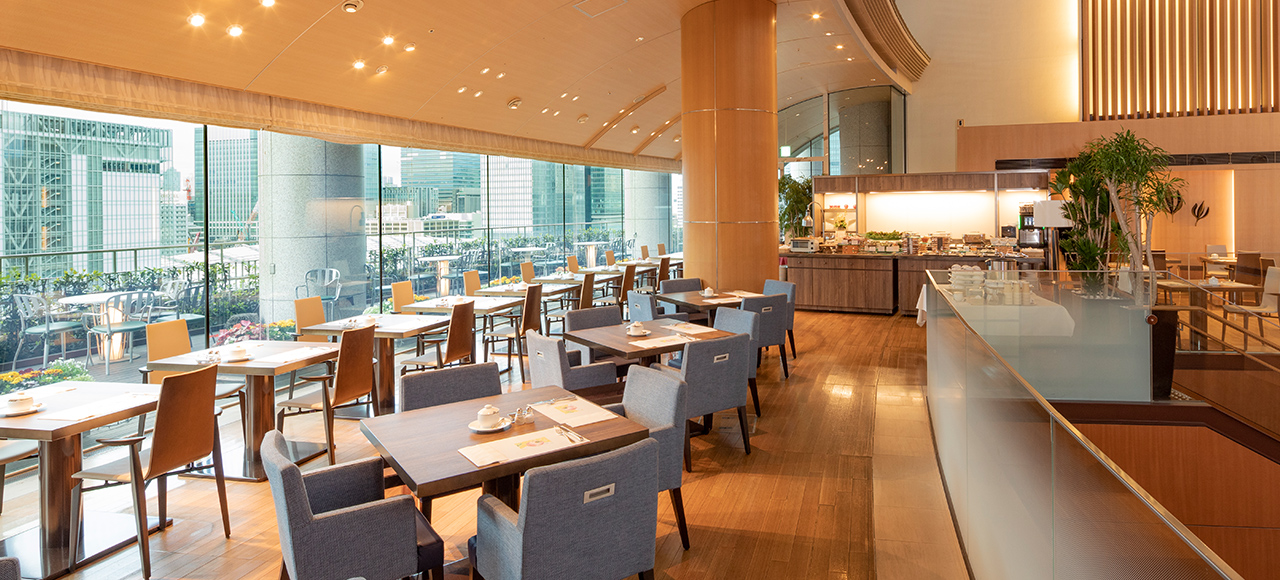 INFORMATION
Breakfast

6:30 – 10:00

We do not accept breakfast reservations. Thank you for your understanding.
Lunch

11:30 – 14:00
Café

10:00 – 11:30 /

14:00 – 17:30

We only accept reservations for Afternoon Tea (14:00 – 16:00).
Dinner

17:30 – 22:00(L.O. 21:30)