Le Connaisseur
Le Connaisseur
7F Cigar Shop Bar & Café
Le Connaisseur
Luxurious moments with a cigar in hand
Select from our incredible range of 120 types of cigars, including a vast array of Cuban varieties, as well as a selection of liquors and other alcohols.
We've also ensured that non-smokers can also enjoy the experience by paying great attention to ventilation, installing a ventilation system five times more powerful than those in most bars and restaurants as well as ozone deodorizers.
Why not experience a truly special moment in this remarkable space?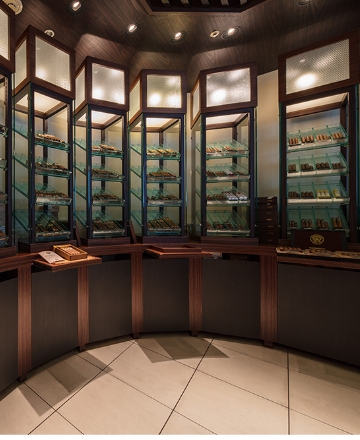 INFORMATION
Café

11:00 – 17:00 (L.O. 16:30)
Bar

17:00 – 4:00 (L.O. 3:30) on Weekdays and Saturdays
17:00 – 23:00 (L.O. 22:30) on Sundays and Holidays