Oshima Chinju
Oshima Chinju
Oshima Chinju
Sophistication and seasonal delights
Chinju offers customers an experience of Japanese cuisine to remember forever. Our pick of tastes reflecting the passing season, including luxurious delights from the nature-rich Hokuriku region and kaiseki-ryori dishes steeped in age-old tradition, are a treat for the eyes and the palate. From lunchtime parties to client entertainment and celebrations, we offer authentic food in the Kaga tradition along with exceptional service.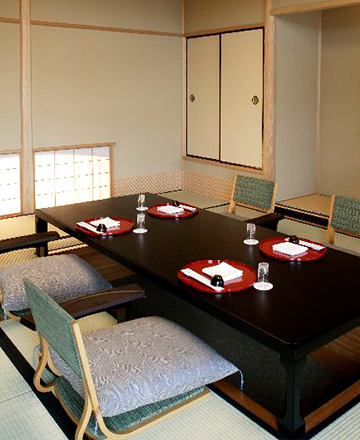 Information
Breakfast

7:00 a.m. – 10:00 a.m.
Lunch

11:00 a.m. – 3:00 p.m.
Dinner

5:00 p.m. – 10:00 p.m. (Weekdays) /
5:00 p.m. – 9:00 p.m. (Weekends and public holidays)