Dinner
Dinner
Dinner
The chef's menu will provides you a delightful meal time.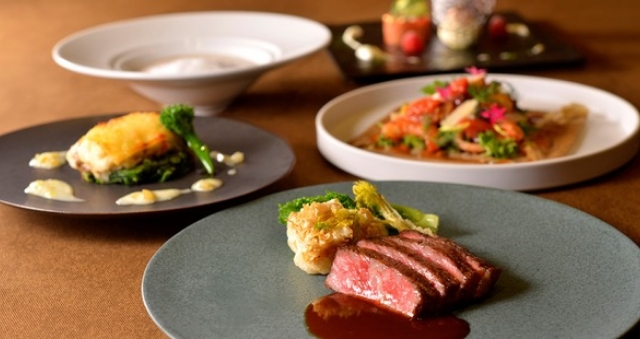 Course menu
We will offer a heart-warming cuisine for business and private use.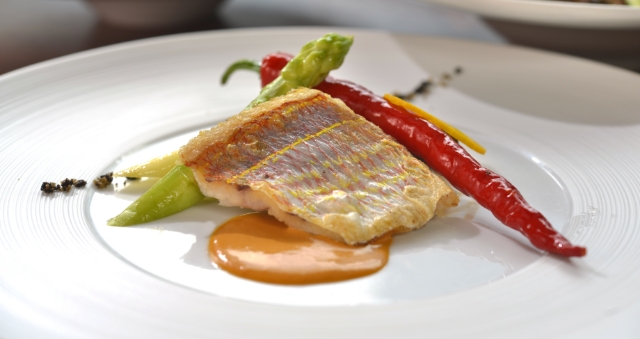 A la carte menu & Light meal
A la carte menu that you can share with, is available and light meal that are perfect for supper.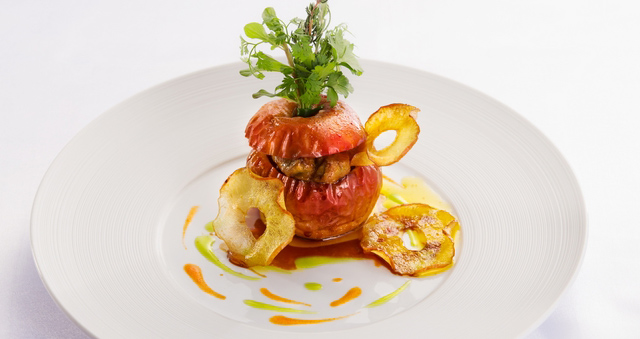 Specialities of pomme d'Adam
Enjoy the original dish "pomme d'Adam style an apple stuffed with foie-gras".
We are also certified as "Sanuki Dining" from Kagawa Prefecture. There is also a menu using ingredients, such as "Olive Beef", Kagawa wagyu beef.
Precious moments with pomme d'Adam
A spacious ambience in which to enjoy special times.
Guests can also use our private rooms and open-air terrace.