cafe
Café
Café
Rediscover the joy of afternoon!
For those looking to spend a peaceful afternoon in the city,
we recommend dropping into the pomme d'Adam during our café-time hours and relaxing with one of our prized sweets and a cup of tea or coffee.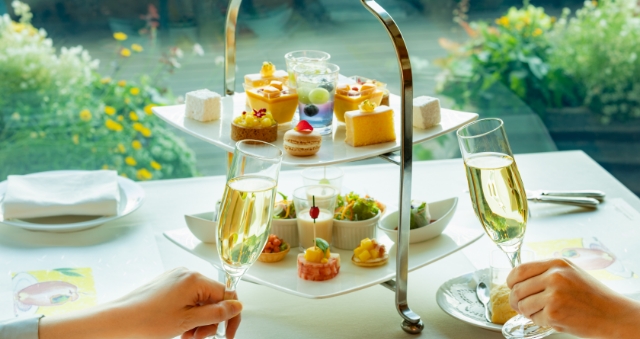 A seasonal afternoon tea
Aside from our renowned apple pie and other delicacies,
pomme d'Adam's afternoon tea is also very popular.
You can enjoy our selection of snacks, sweets and drinks perfect for the season.
A taste of luxury!
Precious moments with pomme d'Adam
A spacious ambience in which to enjoy special times.
Guests can also use our private rooms and open-air terrace.