Breakfast
Breakfast
Breakfast
Start off the Day by Choosing the Perfect Breakfast
Guests having breakfast at pomme d'Adam have two meal options; American Breakfast (choice of "Morning Main Dish" + "Buffet Board") or "Buffet Board only".
Our staff is ready to guide you to your table where you will enjoy the finest breakfast prepared with care by our chefs. Get a fresh start to your day by enjoying your breakfast of choice in our relaxing dining area.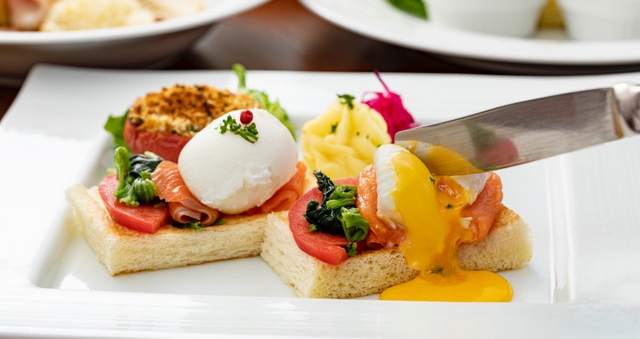 Choose From 10 Different Breakfasts for Your "Morning Main Dish"
Some of the dishes available for American breakfast include our ever-popular omelets, open-faced sandwiches, and our delicious eggs benedict. Our chefs have prepared only the best 10 main dish options for you to choose from. A great day starts with a great breakfast!
>See our menu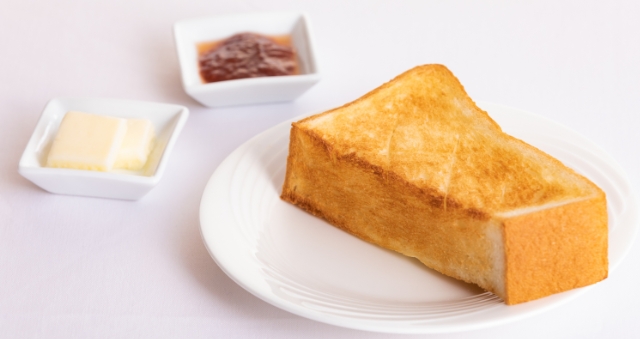 Bread from Ginza's famous CENTRE THE BAKERY
We procure "NORTH AMERICAN FLOUR PULLMAN BREAD" used for our toast from CENTRE THE BAKERY, a famous specialty store in Ginza which is known for baking only bread. The delectable whitebread we use for our toast is handmade by artisans who live for baking bread, so please be sure to grab a slice with your breakfast.
Healthy Breakfast Options Available as Well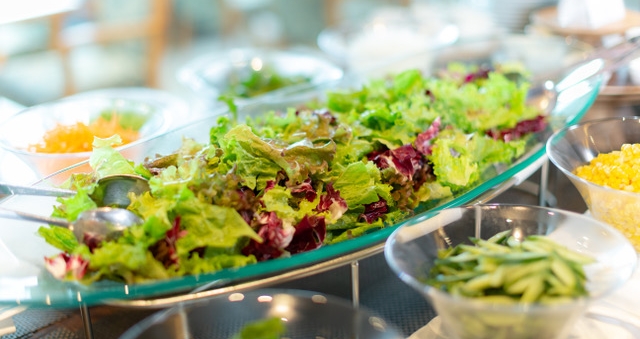 "Buffet Board" feature salads using a wide selection of vegetables, soup, yogurt, fruits and beverages.
We implement following precautionary measures to ensure safe buffet dining.
Tongs are replaced regularly.

Utensils are thoroughly wiped with disinfectant regularly.
Thank you for your cooperation.
Please wear masks and gloves at the buffet stations.

Please maintain social distancing with other diners. Our staff may ask you to do so when crowded.
Precious moments with pomme d'Adam
A spacious ambience in which to enjoy special times.
Guests can also use our private rooms and open-air terrace.