From North gate of Tokyo Metro Marunouchi Line Tokyo Station by foot
From North gate of Tokyo Metro Marunouchi Line Tokyo Station by foot
From North gate of Tokyo
Metro Marunouchi Line
Tokyo Station by foot
Print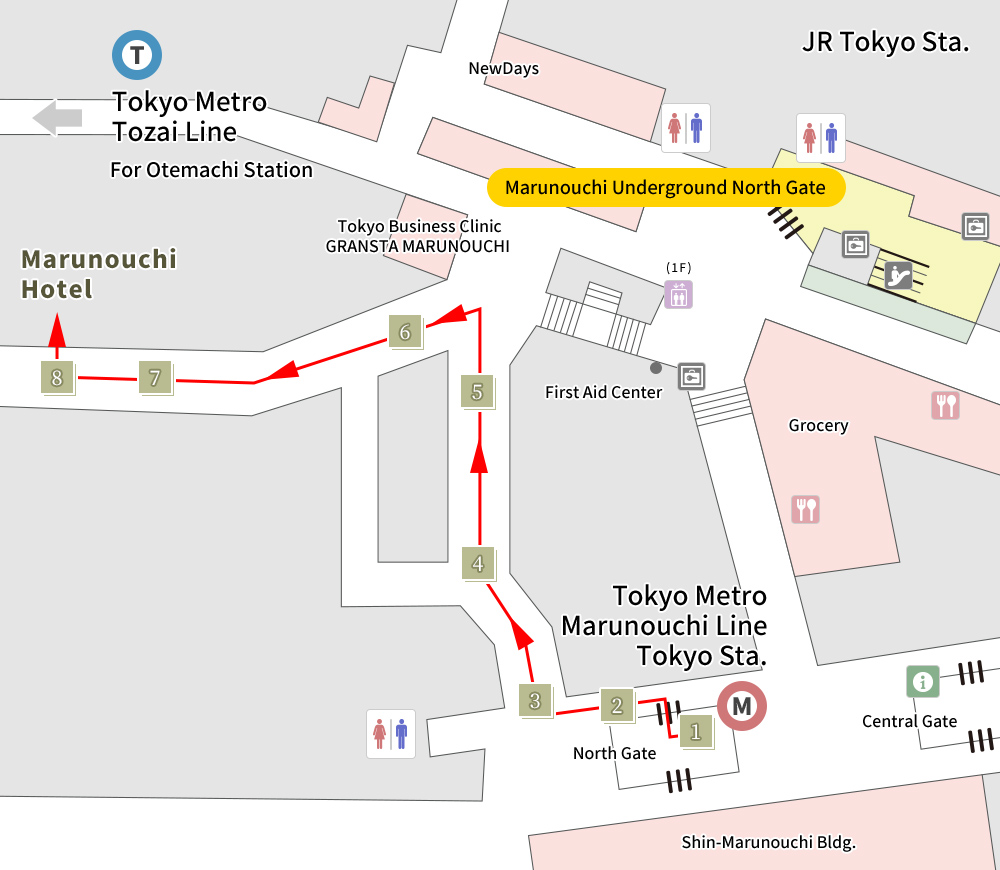 1

Go out from the right side of the North gate (for M8, M10-M14).
2

Turn left.
3

Turn right at the end. (Pass the overhead sign board that says, "M11-M14, for Otemachi, Marunouchi North Exit & Yaesu")
4

Keep going for a while.
5

Turn left at the far end. (M13 and M14, for Otemachi)
6

Keep straight.
7

Go through the auto door of oazo, and go straight while looking "Kaneido" on your right.
8

Just after passing by the escalators, there is a hotel entrance on your right.
9

Take the elevator to the hotel lobby on the 7F.
10

When you get to the 7F, go down through the elevator hall.
11

The hotel reception is at the end of the hallway to the right. Welcome to our hotel!