British-style Reflexology Salon "Rin"
British-style Reflexology Salon "Rin"
British-style Reflexology Salon "Rin"
British-style Reflexology Salon
The energy, or "Ki", transmitted through the hands has great healing power. In reflexology, we use just the hands to pleasurably stimulate the body's reflex zones, promoting blood and lymph flow and relieving the stress built up in the body.
Reflexology is perfect for those with tired eyes and necks, stiff or knotted shoulders, back pain, swollen feet, constipation and insomnia. Allow us to help the stress drain away from your body and soul.
NB: Our technique has been approved by the Reflexology Association of Japan.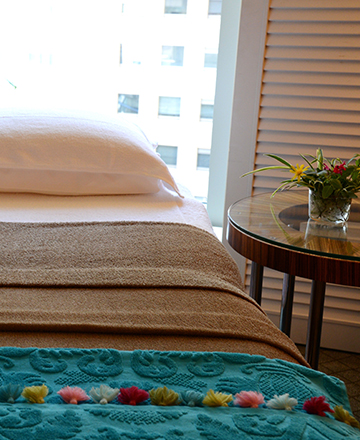 Information
15:00 – 23:30 (last admission at 23:00), 365 days a year

●All our treatments are carried out in Salon Rin's specially equipped reflexology room.
●If you wish to book a session for two people, please consult our staff.
●All our treatments are available for men and women.
●Non-hotel guests are also eligible for treatments.
NB: Those with skin or heart problems, those in the early stages of pregnancy and those who have been consumed large amounts of alcohol should not undergo treatment. Those with other concerns about their physical condition should feel free to speak with our staff.
Phone

+81-3-3217-1111
Fax

+81-3-3217-1115
E-mail

gro@marunouchi-hotel.co.jp