MARUNOUCHI HOTEL CHOCOLATE FAIR

Would you like chocolate all day? We serve a total of 14 different chocolate dishes and beverages from breakfast to dinner!
We also have "Classic Chocolat," perfect for a gift.
We serve our first collaboration product, Bean to fine Cocoa produced
by PALET D'OR with CHOCOLATIER PALET D'OR,
a speciality high-end chocolate shop in Shin Marunouchi Building
before it will even be available at their store.
Enjoy a romantic Valentine and White Day with our refined chocolates at pomme d'Adam!
Recommended Menu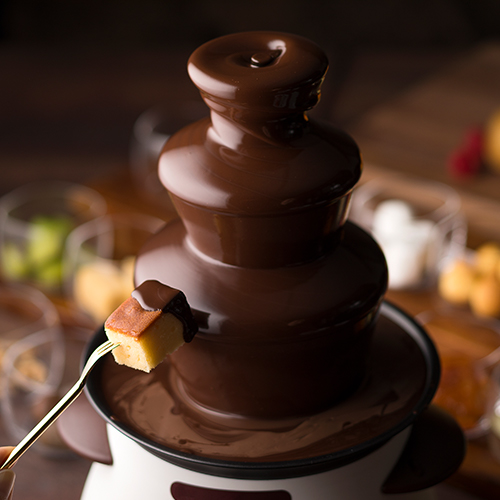 14:00~17:30 (L.O.17:00)

Chocolate Fountain

Pomme d'Adam serves a chocolate fountain for the first time.
We are preparing 12 different ingredients, such as marshmallows, fruits, and homemade Castella cake made with Marunouchi Honey. You can enjoy dipping them in the chocolate fountain set at your table.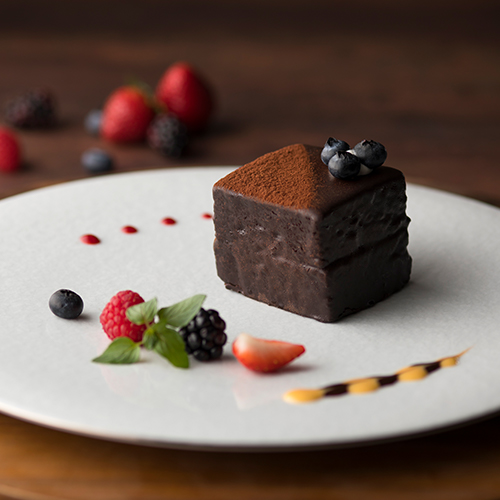 14:00~17:30(L.O.17:00)

17:30~22:00(L.O.21:30)

Chocolate Cake with Handmade Jam,pomme d'Adam Style

This is a piece of chocolate cake made with Niikura Homemade Jam, which only contains domestic and additive-free ingredients. There are multiple flavors including apricot, blueberry, and strawberry, and one flavor will be picked for each different time period.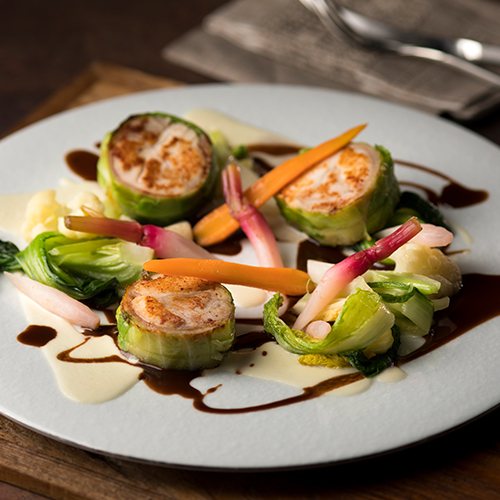 17:30~22:00(L.O.21:30)

Sauteed rabbit stuffed in Cabbage with Chocolate sauce

This is an entree for dinner. The sweet chocolate sauce goes exceedingly well with tender, succulent rabbit meat.
6:30~22:00(L.O.21:30)

Bean to Fine Cocoa produced by PALET D'OR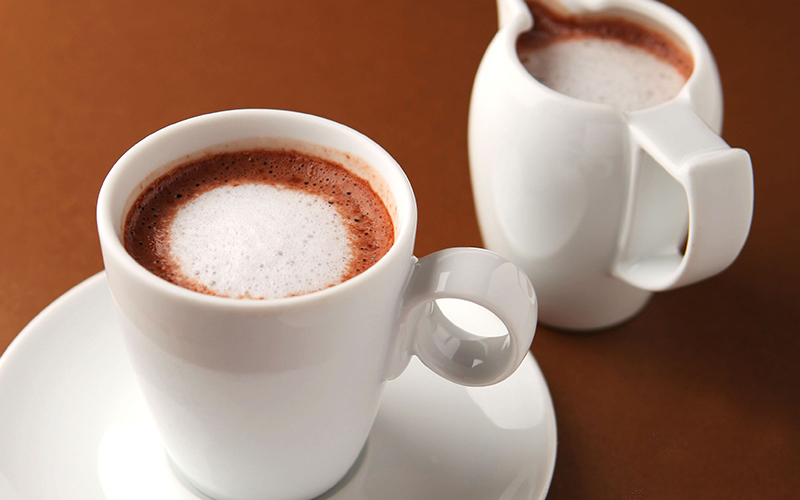 As part of the menu of our ALL DAY CHOCOLATE Fair, we will serve our first collaboration with CHOCOLATIER PALET D'OR, a speciality chocolate shop in the Shin Marunouchi Building.
This beverage will be available even before it is served at their store.
It features a fresh berry aroma and aftertaste along with deep, rich flavors.
It is also adored by people who do not even like sweets!
Enjoy the best drink available to warm you up on a cold winter day on the streets of Marunouchi.
*Chocolates from CHOCOLATIER PALET D'OR are indicated as "Bean to Fine Cocoa produced by PALET D'OR"
Precious moments with pomme d'Adam
A spacious ambience in which to enjoy special times.
Guests can also use our private rooms and open-air terrace.